Acoustic PET Panels
Acoustic PET panel is an ideal decorative and acoustic material made of 100% polyester fiber with a density of 150kg/m by acoustic PET panels manufacturers. Acoustic PET panel china has good performance: environmental protection, fire resistance, heat insulation, moisture proof, mildew proof. Many Patterns and colors can be used to meet different levels of acoustic style and decorative requirements.
Properties of Acoustic PET Panels
Thickness: 9, 12, 15mm, 18mm acoustic PET panels
Size: 2420 * 1220mm
Color: Usually "off" white.
Composition: 100% polyester fiber (PET)
Product tolerances:
Length and width dimensions +/- 10MM. Thickness +/- 10%
Only half or full tray batches are available.
Other lengths are available upon request.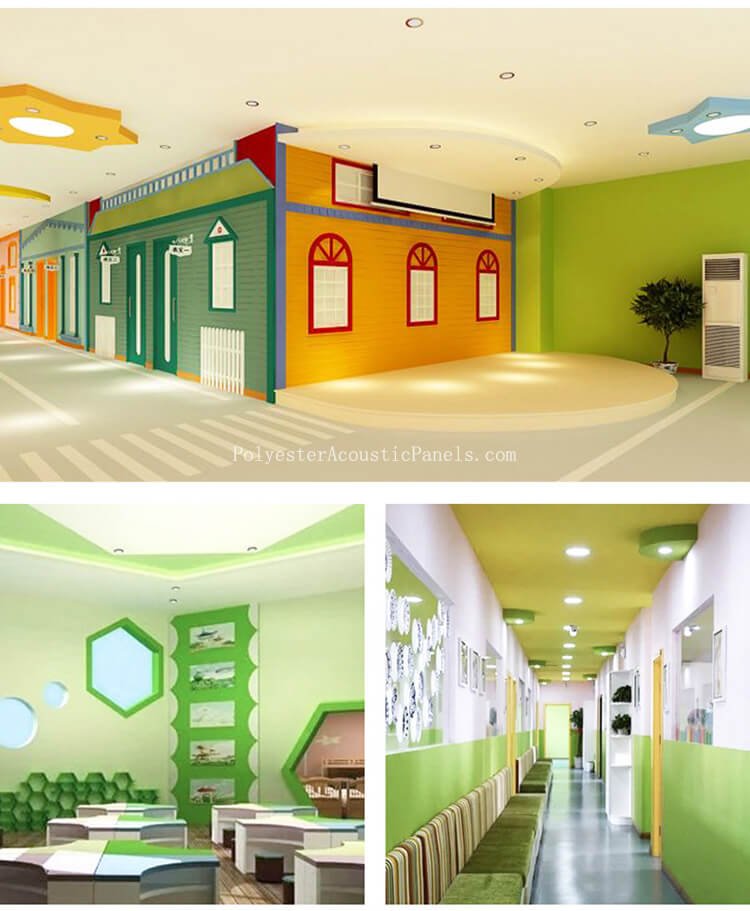 As with other porous materials, the sound absorption coefficient of acoustic PET panel increases with the frequency of sound. Its sound absorption coefficient can reach 0.85. Acoustic PET panel is a high performance sound insulation material. Acoustic PET panels china have sound absorption, heat insulation, elasticity, abrasion resistance, impact resistance and tear resistance.
Acoustic PET Panels Feature
Sound absorption performance
Physical characteristics
Decorative PET acoustic panels
Fire performance
Security attribute
Acoustic PET Panel has an excellent decorative effect. We offer you more than 20 colors to choose from acoustic PET panel manufacturer. You can also cut the acoustic board into any shape that suits you. Public places such as theaters, dance halls, auditoriums, multi-purpose halls, and gymnasiums have high requirements for fire prevention. Tested by the National Fire Test Center, the acoustic board meets the B1 requirements of the GB8624-2006 standard.
With outstanding physical properties of acoustic PET panel, the acoustic polyester board does not run the risk of falling and hurting people. Tested by the National Building Materials Testing Technology Research Center, the formaldehyde emission of the soundboard is 0.1, which meets the E1 requirements of the GB18580-2001 standard.