Polyester Panels
The polyester panel is a 9mm lightweight semi-rigid acoustic panel. Polyester panels reduce reverberation and helps control noise. Made of 100% polyester fiber and free of formaldehyde binder, recycled polyester panels become a potential air pollutant and will support safer indoor air quality.
Polyester Panels Spefications
Dimensions (length x height mm): 2400 x 1200 x 9mm
Thickness: 9, 12, 15mm
Air gap: 0 mm
Volume: 0.0259 m3
Evaluation feature: absorption
Installation condition: wall and ceiling polyester panel and tile
Lightweight Polyester Panels:
A 9mm thick polyester acoustic panel weighs about 1.3 kg/m2. Expanded polyester panels facilitates easy transportation and installation in areas with very small load capacities.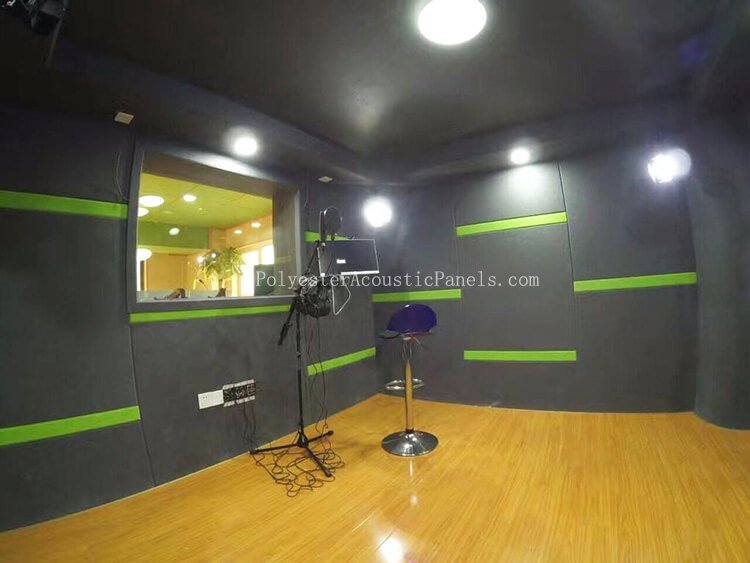 Flexibility:
Polyester panels and tiles are able to withstand the normal expansion and contraction of the structure without affecting the ability to protect the structure from any external elements.
Installation Method:
1. Place the stable polyester panels in your specific application – remember that you want the polyester panel to be evenly distributed throughout the room. The sound absorbing recycled polyester panels are modular in design and the seams are not always aligned with the pattern.
2. Measurements require any area on the foam for on-site cutting and proper cutting (eg, beams, doorways, or if a short film is required).
3. After field cutting all components, place the stable polyester panel back into the appropriate position on the wall or ceiling and gently mark the bottom and sides of each component with a pencil to ensure direct application.
4. Each component is individually affixed with a PL polyurethane construction adhesive. Create a perimeter around the material 30mm from the edge. Create an X pattern in the material center.
5. Align the material with the line marked in step 3 and then force the material of the expanded acoustic polyester panel. Repeat the steps for the remaining panels.