Polyester Acoustic Panel 9 mm
The polyester acoustic panel 9 mm has a sound absorbing rating that is comparable to any other sound absorbing panel. The core material is durable enough to withstand the force of the basketball, but can be pierced with a thumb nail for use as a nail board. Abuse-resistant soundproof polyester acoustic panel is the best choice for sports facilities, offices, schools, multi-purpose rooms and high traffic areas almost anywhere.
The polyester fiber acoustic wall panel is a modern sound absorbing panel that was developed with environmental friendliness in mind. The panel is made of 100% polyester, 60% recycled fiber and is 100% recyclable. It has many environmental advantages and is a good alternative to traditional fabric-wrapped fiberglass panels.
Polyester fiber absorbing panels are available as durable, durable sheets that can be installed at any time. They can be easily cut into custom sizes or create your own designs on site. The density of 12mm polyester acoustic panels is about 1.7kg/m2.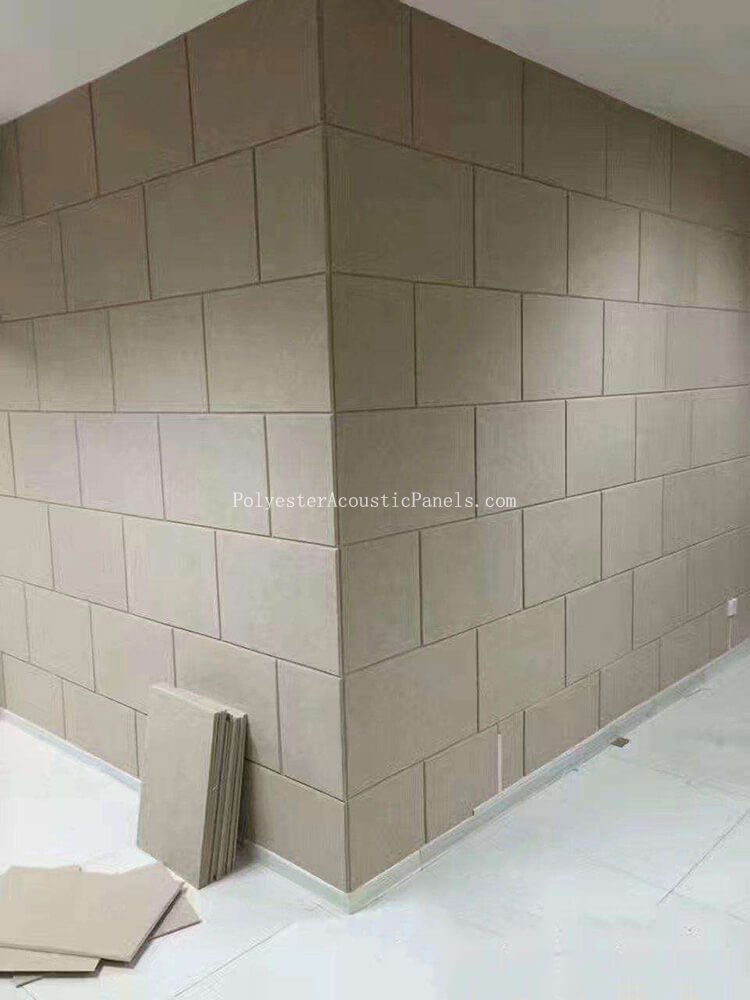 Feature:
Environmentally friendly
Free of formaldehyde
No chemical stimuli
acoustic ceiling with 9mm thick pet polyester acoustic panel
Impact and abuse resistance Tackable
No smell and no dust
60% recycled content / 100% recyclable
Polyester Acoustic Panel 9mm Technical Data Sheet
Size: 2420x1220mm, 4 feet x 8 feet
Thickness: 9 mm, 12mm, 15mm
NRC: 0.85
Fire Rating: Flame retardant or non-flammable
Cleaning and Maintenance:
Use a sticky lint roller to gently remove any loose dirt and dust or vacuum with a clean brush attachment. If the polyester acoustic panel 9 mm is still dirty, use a mild detergent and warm water, then gently scrub. Be sure to test in a small, unobtrusive area to ensure there are no adverse reactions to your solution. Wipe dry with a clean absorbent cloth.
Polyester Acoustic Panel Uses: Multiplex, movie hall, auditorium, recording studio, disco club, polyester acoustical panels, bar, office, hospital, trust hall, hotel, shopping center, school, etc.